If there is any part in your BMW car that can still work with some repairs, approach King Auto Parts where we wreck cars and separate the good used BMW car parts. This means that this car wrecker company has many good quality spare parts. We deal with most of the interior and exterior parts of BMW 3 Series, 4 Series, 5 Series, 6 Series and many more.
There might be many companies that offer used Holden car parts, but King Auto Parts is the company which offers at a really cheap price. You can order parts online, call our customer care or send an enquiry.
BMW wreckers can be very useful when you want to get spare parts for your BMW cars. It can save you the price that you will pay for a spare part. There are many car wreckers in Australia, and you can find one of the best car wrecking yards which is located in Brisbane, the King Auto Parts.
What do The King Auto Wreckers do?
King Auto car wrecker is the place where we salvage useless car parts. And the yard deals with several makes such as Nissan, Honda, Mazda, Toyota, Subaru, Lexus, Suzuki, Hyundai, Alfa Romeo, Chery, Citroën, Daihatsu, Ford, Isuzu, Jeep, Kia, Peugeot, Holden, Renault, Volkswagen, Audi and Mercedes. where worthless cars get dumped, and they are wrecked to make scrap iron.
Second Hand Car Batteries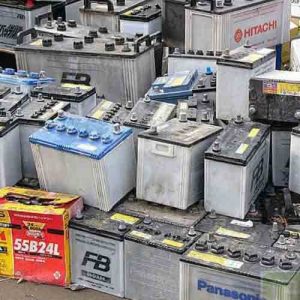 Car batteries for all Mitsubishi cars are available. You can buy Mitsubishi car Batteries from our store. King Auto Parts stacks up all the good batteries which are fully charged and tested. Batteries are sold at a cheaper price starting from $40.
If you would like to inquire about our Used Auto Parts Brisbane, simply click on of the following link: King Auto Parts
If you would like to make an inquiry to sell your car to Brisbane Wreckers, simply click on the following link: The King Auto Group
Need Help in Finding the Spare Part?
With such a massive range of stock on hand we can typically always find what you are looking for. Call us on 07 2102 5462 or fill in our auto parts finder form and we can get back to you. We are part of the King auto group & Broken car collection.
Apart from serving in Brisbane, we have several branches all over Australia
Melbourne, Sydney, Perth.
When you need car wreckers in Brisbane call Broken car collections and if you're looking for used auto parts give a call to king auto parts.