King Auto Parts Australia is the leading auto parts warehouse for 4wd cars. King auto parts has more than 10 years of experience in stocking and selling used 4wd parts Australia wide. We proudly offer a wide range of good quality auto parts for all makes and models such as Toyota, Nissan, Honda, Mazda and many more. 
King auto parts have been working with automotive businesses since 2003 to ensure the right advice, quality car parts and service is given every time. We've worked with some of the largest automotive businesses in the Queensland region. (Brisbane, Logan, Toowoomba, Gold coast, Sunshine coast, Ipswich, Caboolture and Gatton). We have a solid record of success that proves our solutions to your car parts problems work. It can work for you as well.  We are proud to be a preferred auto recycling yard in Brisbane, so just simply give us a call 07 2102 5462.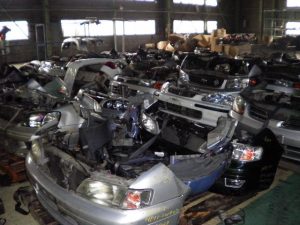 At Auto Dismantlers Brisbane we pride ourselves on our fantastic used parts warranty. Great customer service. Fast delivery service to supply you with the best used parts for a range of manufacturers including Ford, Holden, Mazda, Toyota, Nissan, Mitsubishi, Kia, Subaru and more.
As local Brisbane car wreckers we are dedicated in providing fast, accurate and professional service throughout your buying experience. Our experienced, trained staff take pride in serving you to meet your auto and truck parts needs. We use the most advanced procedures and equipment when it comes to vehicle recycling in an environmentally friendly manner.
King Auto Parts Australia
We service across Australia as we have branches in Brisbane, Sydney, Melbourne, Perth, Tasmania where you could come directly and visit the King auto parts Warehouse or else we can ship the ordered parts at your doorstep. 
Apart from just selling 4wd parts we also stock used car parts for sedans, hatchbacks, coupe and other types of cars. 
All you need to do is contact King auto parts by visiting our page or give us a call straight away 07 2102 5462!
Second Hand 4WD Parts at Reasonable Prices
Are you in need of replacing a part on your 4WD? No need to buy expensive brand new parts! Used Auto Parts are much cheaper and work as well as a brand new part. King Auto Parts is proudly offering the best second hand 4WD parts Throughout Brisbane. If you don't really know what you need, get in touch with our experienced staff. They know perfectly well what you need. Feel Free to contact us online or make a call.