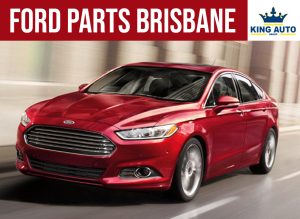 There's a strong possibility that King Auto Parts has the high-quality Ford parts Brisbane your truck or car needs at an affordable price. As one of the leading Ford wreckers, we are the best place to get Ford spare parts Brisbane while potentially saving hundreds of dollars. King Auto Parts has a wide selection of Ford parts Brisbane for almost every model, from the classic Mustang to the popular F150 pickup truck. Our knowledgeable staff will be able to provide you with information on which Ford spare parts are most suitable for your vehicle. Our Ford wreckers are constantly stocking up on new parts, and with our unbeatable prices, you won't find a better deal anywhere else. From engine components to interior parts, King Auto Parts has what you need.
Additionally, we offer Ford parts in a variety of places, including
Ford Spare Parts Toowoomba
Ford Parts Springwood
Ford spare parts gold coast
along with other places.
With our knowledgeable staff, vast inventory, and unbeatable prices, you can rest assured that King Auto Parts is your one-stop shop for all of your Ford spare parts needs.
Brisbane Ford Parts At Affordable Prices
At King Auto Parts, we strive to offer parts and services at prices that are unmatched in the industry. We also understand that various models have various values, so we price our parts properly. We stock a vast range of reliable Ford spare parts, from engines and transmissions to electrical components and body panels. All of our Ford parts are quality-assured and tested for durability, so when you choose a Ford and buy it from King Auto Parts, you don't have to have any concerns. Our commitment to quality also extends to our services, where we guarantee an unbeatable level of customer service.
We have made it incredibly simple to buy high-quality Ford spare parts. We can quickly and effectively locate any Brisbane Ford parts you need. You can use an online search engine to look for the necessary spare part, or you can call our helpful sales staff and they can do it for you.
Call us at 07 2102 5462 or send us an email at parts@kingauto.com.au.