Genuine & Affordable Mitsubishi Parts Brisbane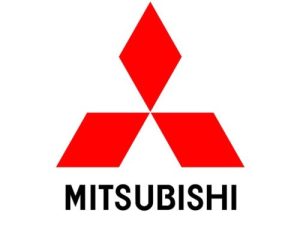 Are you looking for Mitsubishi Parts Brisbane wide? If you own a Mitsubishi car and need some parts of it, you are at the right place. We are the leading Mitsubishi Wreckers Brisbane company offering a wide range of Mitsubishi Spare Parts Brisbane wide. You do not only need a specific car part but also you need to get a part that is working and is reliable. You can easily find any part you want with King Auto Parts. For Mitsubishi wreckers and Mitsubishi Spare Parts in Brisbane, King Auto Parts is the only place you need to look!
Mitsubishi parts are highly accessible due to the high number of Mitsubishi car owners in Australia. Now, you can easily buy any car part no matter what brand as King Auto Parts offers affordable car parts for all vehicles. You can rely on our services as we are able to source any Mitsubishi spare part you need, quickly and efficiently. For affordable and Genuine car parts, reach our friendly team by calling at 07 2102 5462.
The Best Mitsubishi Wreckers Brisbane & Cash for Mitsubishi Cars
You can wreck all makes and models of Mitsubishi vehicles with us. Moreover, if you are tired of your car, you can easily get in touch with us and sell it for top cash. Our payment is based on the condition of your vehicle. For instance, if it is scrap, you will be paid based on its scrap value; however, if it is a brand-new car, you will be paid high cash for it. We are the best Mitsubishi Wreckers Brisbane company offering top-notch services Brisbane wide. 
As the leading Brisbane Mitsubishi Wreckers company, we stock parts for the following Mitsubishi models including Mitsubishi 380, Mitsubishi ASX, Mitsubishi Challenger, Mitsubishi Colt, Mitsubishi L300, Mitsubishi Lancer, Mitsubishi Magna, Mitsubishi Mirage, Mitsubishi Outlander, Mitsubishi Pajero, Mitsubishi Triton, Mitsubishi Verada and so on.
Offering High Quality Mitsubishi Spare Parts Brisbane Wide
If you need a new or used replacement bonnet/hood, bumper, doors, bumper bars, boot lids, tailgates, guards, rims, lights, side mirrors or any other car part you can think of, King Auto Parts is the best option to get in touch with. We have a huge stock of Mitsubishi car spare parts such as CG Mitsubishi Lancer car parts, CH Mitsubishi Lancer car parts etc. All the used or second-hand parts are tested on various scales for their reliability and performance prior to sale. Whether you need Mitsubishi engines, headlights, panels, bumpers, radiators or any other spare part, King Auto Parts has the largest inventory of all parts and accessories in Brisbane and its suburbs.
Contact Us to Get Cheap Mitsubishi Parts Brisbane Wide
Do you still look for a reliable Mitsubishi Parts Brisbane company that offers high-quality car parts? Look no further! Thanks to King Auto Parts that made the processing of buying an affordable car part easy! Now, you can get your desired Mitsubishi spare part within hours by contacting us via calling, emailing or filling out the online form. 
Phone: 07 2102 5462
Email: parts@kingauto.com.au